FRANCE

---




PARIS

MUSEUMS

LE MUSEE DU LOUVRE

The Louvre Museum houses the world's most comprehensive collection of the Western art. Only a fraction of the Louvre 400,000 works of art are on display.

The museum collection is divided into 8 categories of art: Oriental, Egyptian, Greek, Etruscan, and Roman Antiquities, Sculpture, Paintings, Graphic Art, and art objects.

The Louvre is renowned for its vast collection of premodern paintings that are arranged according to school: notably French, Italian, Flemish and Dutch. Among the most respected artists displayed are David, Delacroix, El Greco, Fra Angelico, Ingres, Rembrandt, Rubens, Leonardo da Vinci and Watteau. It holds impressive ancient treasures including the Venus de Milo and the Winged Victory of Samothrace.

Metro: Louvre et Palais Royal. Open daily 9 am-6 pm (except Tuesdays). Mondays and Wednesday 9 am-9: 45 pm. Guided tours available.

Photo: PKG

LE MUSEE D'ORSAY

The Orsay holds a diverse collection of artwork dating from 1848 to World War I. The artwork is varied, including paintings, sculptures, graphic arts, decorative arts, photography, cinema, music and literature.

Exhibits are arranged in chronological order. The ground floor has works from 1840 to 1870, including masterpieces from Delacroix, Ingres, Daumier along with the early impressionists such as Monet and Manet. The upper level houses the impressionists Cézanne, Degas, Monet, Pissarro, Renoir, Van Gogh and others. The middle level displays art from the late 19th century to WWI including Art Nouveau pieces.
Metro: Solferino or RER: Musee d'Orsay. Open daily, 10 am-6 pm and until 9:45 pm on Thursday, Sunday 9 am-6pm. Closed Monday. Guided tours available.

LE MUSEE MARMOTTEN - MONET
Le Musee Marmotten boasts the world's most impressive collection of Claude Monet's work. Other works of impressionists are also displayed, including work by Degas, Renoir and Sisley.
Metro: La Muette. Open daily, 10am-5: 30pm. Closed on Mondays.

Photo: PKG

LE CENTRE GEORGES POMPIDOU / BEAUBOURG

The National Museum of Modern Arts hold a vast collection of modern works from artists such as Matisse, Braque, Leger, Picasso and Kandinsky. There is also a library and a children's workshop area.

Metro: Rambuteau. Open daily, noon-10 pm; and weekends 10 am-10 pm. Closed on Tuesdays.

CITE DES SCIENCES ET L'INDUSTRE - LA VILLETTE

This very impressive, modern complex presents science and technology through exhibits and special attractions. It also includes "La Geode" and its giant hemispheral screen and a planetarium. Caters well for children.

Metro: Porte de la Villette. Open daily, 10am-6pm. Closed on Mondays.




LANDMARKS



LA TOUR EIFFEL

It is the definitive symbol of Paris. It was designed for the 1889 International Exhibition of Paris. It was the tallest structure in the world at the time of its construction by Gustave Eiffel (1051 ft). It offers a fantastic view over Paris.

Photo: PKG

LE SACRE-COEUR

Glorious in sunlight, this basilica is a magnificent structure. Next to the Sacre-Coeur is the 12th c. church St-Pierre, the only remnant of the Benedictines.

L'ARC DE TRIOMPHE

Champ-Elysees ends at the Arc de Triomphe. It was commissioned in 1806 by Napoleon in honor of French military victories. The tomb of the Unknown Soldier was built in 1920.

LE GRAND PALAIS & PETIT PALAIS

These ornate halls were built for the 1900 World Exhibition. Today they display temporary exhibits.

LA PLACE DE LA CONCORDE

during the Revolution this impressive square was home to the guillotine. In its center stands the 3300-year-old Obelisk from the Temple of Luxor.

LE PALAIS ROYAL

Built in 1632, it was a gift to the royal family by Cardinal Richelieu. These days the palace is home to the distinguished Comedie-Francaise theatre.

Photo: PKG

LOPERA GARNIER

Opened in 1875, it stands on the Place de l'Opera and was designed by Garnier.

LE PALAIS DE CHALLIOT

It houses the Maritime Museum, the Museum of Mankind and the Museum of French Monuments. It has beautiful terraced gardens. From the pavilion there is a breathtaking view of the Eiffel Tower.

LECOLE MILITAIRE

The Military Academy is located just behind the Eiffel Tower. It represents one of the finest examples of 18th c. architecture is Paris. Napoleon Bonaparte attended it.

Photo: PKG

LES INVALIDES

This is very close to the military academy. It was commissioned by Lois XIV is to care for invalid soldiers. The beautiful golden dome of the church was not added until 1706. In the crypt lies the tomb of Napoleon Bonaparte.

LES PALAIS BOURBON

Bordering the Seine, this is the meeting place of the 577 deputies of the National Assembly.

LA CONCIERGERIE
Notorious gothic prison where thousands, including Danton, Robespirre et Marie-Antoinette were incarcerated during the French Revolution.

LA SAINTE-CHAPELLE

It is located within the walls of the palace. This church was built for Louis IX to house relics brought back from the Crusades. The 10th c. architectural wonder displays soaring walls of minimum support and stained glass windows depicting scenes still vivid after 700 years.

LA PLACE DE LA BASTILLE

The Bastille stood on this spot until July 14th 1789 when the prison was stormed. The July Column, stands at the square's center. It commemorates those killed in the struggles of July 1830 and 1848. Dominating the scene is the Bastille Opera, the world's largest opera house.

LES HALLES

This quarter dates back to the 12th c. when the Halles was a busy trading site. These days there are many museums, shops and restaurants. It still remains a busy and dynamic area of Paris.

L'HOTEL DE VILLE

This Paris City hall dating from the 17th c. was rebuilt in the 19th c. in the Neo- Renaissance style. LA PLACE DES VOSGES

This beautiful plaza is the oldest in Paris. Charming brick and stone townhouses, connected by an arcaded gallery, surround it. Victor Hugo's house is North 6.

NOTRE-DAME

The cathedral served as the model for gothic churches. It is the result of nearly 200 years (1163-1345) of work by the best workers of that time. The cathedral's size is impressive (the nave rises 35m/115 ft in height) and includes many small chapels. The cathedral's facade is three-dimensional bible whose stone carvings depict the scriptures and legends of saints and biblical kings. The intricate rose window (nearly 10m/30 ft across) sets the standard for glass-makers everywhere. Crowning the cathedral are the Twin Towers (69m/226 ft) which offer a splendid view of the city center.

Photo: PKG

HOTEL LAMBERT

This is the mansion of Lambert de Thorigny or "Lambert the Rich". The hotel was built in 1640 by the royal architect Le Vau, a pioneer of French classical architecture. The elegant facades, with iron work and massive doors can be observed on the other 17th c. hotels on the island.

LE PANTHEON

the large domed structure is in the heart of the Latin Quarter, on the side of the Luxembourg gardens. This vast classical building forming a Greek cross, was originally a church commissioned by Louis XV. After the Revolution, the church was closed and the building designated as a final resting place for the great thinkers of France. Among those buried there are Victor Hugo, Voltaire, Rousseau and Emile Zola.




GARDENS AND PARKS



LES BOIS DE BOULOGNE

This has been Paris' main weekend promenade for over 100 years. The many attractions include boating, biking, bowling, mini-golf, racecourses, restaurants, the Bagatelle flower gardens and the Jardin d'Acclimatation.

Metro: Porte Maillot or Porte d'Auteuil.

LE BOIS DE VINCENNES

This is Paris' largest park. There are boating, restaurants, a race cource, a lovely flower park. It is also home to the Paris Zoo.

Metro: St-Mande-Tourelle.

LES JARDINS DU LUXEMBOURG

These gardens, where is located the Senate, The French Upper House, are the largest open spaces on the Left Bank. They are decorated with extensive floral displays, the 17th c. Medicis Fountain and large basins.

RER: Luxembourg.




TRANSPORTATION




METRO, RER, AND BUS

The 14 metro lines serve the greater Paris region between 5:30 am and 12:30am. A line is named by a number as well as its final destination. The 5 RER feature extra rapid trains serving Paris' center and suburbs. Destinations outside the city limits require special fare. Some bus rides require more than one ticket.

PARIS VISITE

This pass offers unlimited public transportation for 1, 2, 3 and 5 days along with special advantages at major touristic attractions.

TRAINS

Paris has 6 train stations, each serving a different region of the country. There are 2 types of trains: "banlieue" for suburbs and "grandes lignes" for the long-distances. Train schedules, reservations and tickets are available at Galaries Lafayette Voyages, the Galaries Lafayette travel agency.

AIRPORT CONNECTIONS

Paris's two airports: Roissy-Charles-de-Gaulle and Orly can be reached by taxi, coach or train.



Festivals & Events
---
Toulouse Les Orgues
Toulouse, October
The festival is dedicated to the exceptional collection of organs of Toulouse. Organ recitals, choir, soloists, chamber music, symphonic orchestra, etc.
infos@toulouse-les-orgues.org
---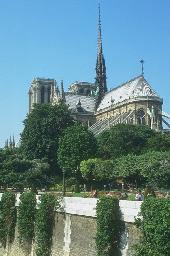 ---
Nancy Jazz Pulsations
Nancy, Lorraine, October
One of the most important Jazz Festival in France and in Europe which welcomes, every year, well-known artists belonging to each kind of music but above all Jazz. public@nancyjazpuls.com
---
---
Le Festival du Vent
Calvi, October
Rich, varied and surprising programming comes to Calvi as 500 personalities from the worlds of art, science and sport bring their talents to a festive environment.
firmapost@festspillnn.no
---
Festival Mozart de Lille
Lille, Nord, November
Now is the chance to learn everything about The Festival Mozart, including what, who, where and when! This season, audiences will be treated to more than 40 performances in Lille and more than twenty other cites in the North.
mozart.festival@ifrance.com
---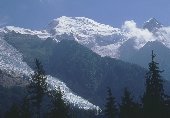 ---
Jazz a Lavelanet
Lavelanet, November
This festival features the main tendencies of the music of today and presents up to ten formats for pleasure of the audience to enjoy.
festivals@ariege.com
---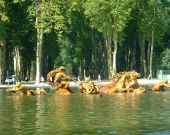 ---
Arras - Madrid - Dakar Rally
Paris, December
Dakar is synonymous with a human and sporting adventure, an initiatory voyage, an epic. It's off-road competition and dune crossing in the vast desert regions of Mauritania and Mali, and sand, sand and more sand.
---
Paris Parade Festival
Paris, January
Thousands of performers from around the world featuring marching bands, dance and cheer teams, high-flying balloons, magical floats, and a variety of entertainers sweep through the famous streets of Paris in a shimmering welcome to the new year.
markp@parisparade.com
---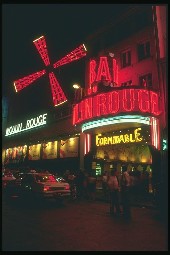 ---
IRSI 24 Hours on Ice of Chamonix
Chamonix, January
Since 1970, Chamonix, France, has become, for one weekend a year, the World Capital of Motorsports on Ice. This event features a 24-hour ice race that runs both clockwise and counterclockwise around an ice race circuit, and cars similar to what you might find in the World Rally Championship.
---
Clermont-Ferrand Short Film Festival
Clermont-Ferrand, February
Clermont-Ferrand hosts a festival and market dedicated to short films only, including fiction, animation, documentary and experimental films presented to a large audience in eight theaters in nine days. Some 3000 professionals attend the Market. Competitions are in international and national film makers in 16 and 35mm formats, Digital International competition on Beta SX, an internet competition as well as panoramas and thematic programs
info@clermont-filmfest.com
---
Paris Marathon
Paris, April
Think of it as just another way of seeing Paris, through the haze of a 26-mile - 42-kilometer run.
info@parismarathon.com
---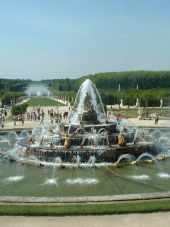 ---
24 Hours of Le Mans
Le Mans, June
Probably the world's best-known automobile race, run annually with few exceptions since 1923 at the Sarthe road-racing circuit, near Le Mans, France. Since 1928 the winner has been the car that travels the greatest distance in a 24-hour time period. The racing circuit is 8.3 miles (13.4-kilometers) long.
sport@lemans.org
---
Paris International Airshow
Le Bourget, June
More than 1,700 exhibitors and 200 aircraft from 150 different countries spend a week just outside Paris, presenting their latest aeronautic designs, modifications and plans to the trade, as well as, to the public at one of the top air shows in the world.
lsiae@salon-du-bourget.fr
---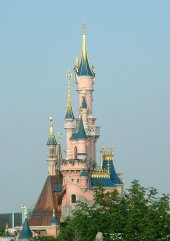 ---
Bastille Day
National, July
Bastille Day celebrates the storming of the famous Bastille prison by French revolutionaries in 1789 and the subsequent move to national democracy. All of France takes the day off for Bastille Day. In Paris, there are elaborate public balls, and street dances take place in towns countrywide. The night is marked by the dissolution of class differences, as all celebrate in what has been called "egalitarian inebriation." On the morning of the 14th, the military parades down the Champs-Elyses in Paris, followed by an evening fireworks extravaganza at Mont-Martre. Everywhere there is music, dancing, and good times.
---
Festival de Musique Country de Craponne
Craponne sur Arzon, Haute-Loire, July
The best country music festival in France offers 20 hours of concerts, featuring the best American and European country music artists. The festival is located half a mile from the center of Craponne (in the mountains of central France), which is a thousand year-old peaceful village, renowned for its handmade lace, medieval dungeon, church and houses.
Country.Rendez-Vous@wanadoo.fr
---
Festival Mondial des Theatres de Marionnettes
Charleville-Mézicres, September
Festival Mondial is the greatest world meeting of puppetry. Much of the festival takes place in the streets, amidst the hubbub of the city. Because there is no competition, the atmosphere is friendly and light-hearted. Charleville has been called a puppetry "Mecca" and something that every puppeteer and every puppetry enthusiast should see once in his lifetime.
festival.marionnettes@wanadoo.fr