FRANCE

---




NICE




HISTORY, LANDMARKS, MUSEUMS AND GALLERIES

Nice is a city in southern France located on the Mediterranean coast, between Marseille, France, and Genoa, Italy, with 347 060 inhabitants in the 2006 estimate. It is well known for the beautiful view on the Promenade des Anglais, its famous waterfront, and is an ethnically diverse port city. The city is a major tourist centre and a leading resort on the French Riviera (Côte d'Azur). Among tourists, Nice is the second most popular French city after Paris, a fact which, combined with the difficulties of terrestrial communications at long distance (partly because of the Alps), allows it to have the second busiest airport in France in terms of passenger numbers (close to 10,000,000 passengers in 2005).

Nice is also known for several museums, entry to most of which (as of July 2008) is free. Some of the most famous are in Cimiez, the older, upper part of the city which in a previous century was a favourite of Queen Victoria including: Musee Chagall — Includes stain glass windows by the artist. Fee is €8.50. Musee Matisse. Musee et Site Archeologiques de Cimiez — The ruins of the Gallo-Roman settlement in Cimiez, plus a museum with nice documentation on Gallo-Roman life (but mostly not in English).

Near the central bus terminal, there is also the Museum of Modern and Contemporary Art (MAMAC) with four connected towers featuring modern and contemporary artists and their sculptures, paintings, and conceptual installations. Its open-air roof terraces offer one of the best panoramas of the city. To the west, there is the Musee des Beaux-Arts housing an excellent collection of pastels and other works by Jules Cheret, among other artists.

View from the Château hill of The Promenade des Anglais, photo taken by W. M. Connolley

The Promenade des Anglais ("Promenade of the English")

The Promenade des Anglais is a celebrated promenade along the Baie des Anges, a bay of the Mediterranean, in Nice. On Sundays, bicyclists, babystrollers, and whole families can be seen out for a stroll along the Promenade. Aside from numerous events such as the annual Carnival, the Battle of Flowers, etc. that take place along the Promenade, the Promenade has its blue chairs (chaises bleues) and cabanas perfect for a lazy time along the Mediterranean and for contemplation of the azure blue water of the Bay of Angels (la Baie des Anges). The long sandy beach is perfect for romantic walks.

Place Masséna

The Place Masséna is the main square of the city. Before the Paillon River was covered over, the Pont-Neuf was the only practicable way between the old town and the modern one. The square was thus divided into two parts (North and South) in 1824. Since then Place Masséna has become more spacious and less dense and is now bordered by red ochre buildings of Italian architecture. The recent rebuilding of the tramline gave the square back to the pedestrians, restoring its status as a real Mediterranean square. It is lined with palm trees and stone pines. The Place Masséna has always been the spot for great public events. It is used for concerts, and particularly during the summer festivals, the Corso carnavalesque (carnival parade) in February, the military procession of July 14 (Bastille Day) or other traditional celebrations and banquets. The Place Masséna is a two-minute walk from the Promenade des Anglais.

Jardin botanique de la Ville de Nice

The Jardin botanique de la Ville de Nice also known as the Jardin botanique de Nice, is a municipal botanical garden located at 78 avenue de la Corniche Fleurie, Nice. It is open daily without charge. The garden was begun in 1983 with an initial planting of 100 species from the city's Musée d'Histoire Naturelle (Museum of Natural History). Today the garden contains more than 3500 plant species, mainly Mediterranean, including collections of trees (300 taxa), herbaceous plants (800 taxa), medicinal plants (150 spp.), Cistaceae, Rhamnaceae, Lamiaceae, Genista, Acacia, Salvia, Phlomis, Rosa, Dianthus, Yucca, Iris, Pelargonium, Opuntia, Stipa, Teucrium, Astragalus, and Cistus. It is organized into areas representing zones of Mediterranean climate from around the world, including South Africa, South Australia, Mexico, Greece, Spain, Cyprus, the Near East, and the Canary Islands, as well as Central Asia, China, and Japan. The garden also contains a herbarium of some 6,000 species.

St. Nicholas' Russian Orthodox Cathedral, Nice

The Russian Orthodox Cathedral is a Russian Orthodox cathedral, and a national monument of France, located in the city of Nice. Opened in 1912, thanks to the generosity of Tsar Nicholas II, it is the largest Russian Orthodox cathedral outside Russia. It has 6 onion domes and is built in the form of a Greek cross. The exterior is richly decorated in mosaic. The Cathedral contains superb treasures of icons, woodwork, and frescos. There is an entrance fee of 3 euros.

St. Nicholas' Russian Orthodox Cathedral, photo taken by Юрий Менделеев




Festivals & Events
---
Toulouse Les Orgues
Toulouse, October
The festival is dedicated to the exceptional collection of organs of Toulouse. Organ recitals, choir, soloists, chamber music, symphonic orchestra, etc.
infos@toulouse-les-orgues.org
---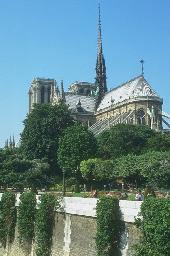 ---
Nancy Jazz Pulsations
Nancy, Lorraine, October
One of the most important Jazz Festival in France and in Europe which welcomes, every year, well-known artists belonging to each kind of music but above all Jazz. public@nancyjazpuls.com
---
---
Le Festival du Vent
Calvi, October
Rich, varied and surprising programming comes to Calvi as 500 personalities from the worlds of art, science and sport bring their talents to a festive environment.
firmapost@festspillnn.no
---
Festival Mozart de Lille
Lille, Nord, November
Now is the chance to learn everything about The Festival Mozart, including what, who, where and when! This season, audiences will be treated to more than 40 performances in Lille and more than twenty other cites in the North.
mozart.festival@ifrance.com
---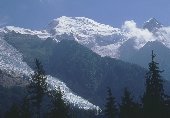 ---
Jazz a Lavelanet
Lavelanet, November
This festival features the main tendencies of the music of today and presents up to ten formats for pleasure of the audience to enjoy.
festivals@ariege.com
---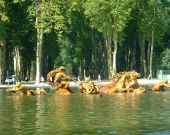 ---
Arras - Madrid - Dakar Rally
Paris, December
Dakar is synonymous with a human and sporting adventure, an initiatory voyage, an epic. It's off-road competition and dune crossing in the vast desert regions of Mauritania and Mali, and sand, sand and more sand.
---
Paris Parade Festival
Paris, January
Thousands of performers from around the world featuring marching bands, dance and cheer teams, high-flying balloons, magical floats, and a variety of entertainers sweep through the famous streets of Paris in a shimmering welcome to the new year.
markp@parisparade.com
---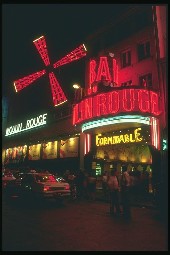 ---
IRSI 24 Hours on Ice of Chamonix
Chamonix, January
Since 1970, Chamonix, France, has become, for one weekend a year, the World Capital of Motorsports on Ice. This event features a 24-hour ice race that runs both clockwise and counterclockwise around an ice race circuit, and cars similar to what you might find in the World Rally Championship.
---
Clermont-Ferrand Short Film Festival
Clermont-Ferrand, February
Clermont-Ferrand hosts a festival and market dedicated to short films only, including fiction, animation, documentary and experimental films presented to a large audience in eight theaters in nine days. Some 3000 professionals attend the Market. Competitions are in international and national film makers in 16 and 35mm formats, Digital International competition on Beta SX, an internet competition as well as panoramas and thematic programs
info@clermont-filmfest.com
---
Paris Marathon
Paris, April
Think of it as just another way of seeing Paris, through the haze of a 26-mile - 42-kilometer run.
info@parismarathon.com
---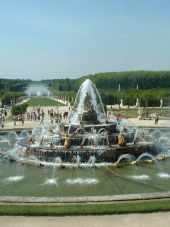 ---
24 Hours of Le Mans
Le Mans, June
Probably the world's best-known automobile race, run annually with few exceptions since 1923 at the Sarthe road-racing circuit, near Le Mans, France. Since 1928 the winner has been the car that travels the greatest distance in a 24-hour time period. The racing circuit is 8.3 miles (13.4-kilometers) long.
sport@lemans.org
---
Paris International Airshow
Le Bourget, June
More than 1,700 exhibitors and 200 aircraft from 150 different countries spend a week just outside Paris, presenting their latest aeronautic designs, modifications and plans to the trade, as well as, to the public at one of the top air shows in the world.
lsiae@salon-du-bourget.fr
---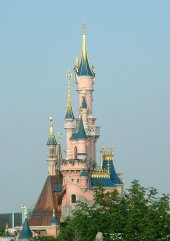 ---
Bastille Day
National, July
Bastille Day celebrates the storming of the famous Bastille prison by French revolutionaries in 1789 and the subsequent move to national democracy. All of France takes the day off for Bastille Day. In Paris, there are elaborate public balls, and street dances take place in towns countrywide. The night is marked by the dissolution of class differences, as all celebrate in what has been called "egalitarian inebriation." On the morning of the 14th, the military parades down the Champs-Elyses in Paris, followed by an evening fireworks extravaganza at Mont-Martre. Everywhere there is music, dancing, and good times.
---
Festival de Musique Country de Craponne
Craponne sur Arzon, Haute-Loire, July
The best country music festival in France offers 20 hours of concerts, featuring the best American and European country music artists. The festival is located half a mile from the center of Craponne (in the mountains of central France), which is a thousand year-old peaceful village, renowned for its handmade lace, medieval dungeon, church and houses.
Country.Rendez-Vous@wanadoo.fr
---
Festival Mondial des Theatres de Marionnettes
Charleville-Mézicres, September
Festival Mondial is the greatest world meeting of puppetry. Much of the festival takes place in the streets, amidst the hubbub of the city. Because there is no competition, the atmosphere is friendly and light-hearted. Charleville has been called a puppetry "Mecca" and something that every puppeteer and every puppetry enthusiast should see once in his lifetime.
festival.marionnettes@wanadoo.fr