FRANCE

---




USEFUL INFORMATION




...France is a land of great contrasts, offering an endless choice of enticing destinations, a rich diversity of landscapes, cuisines, climates and peoples, with an exceptional cultural heritage...

Location:
Situated in Western Europe, bordering the Bay of Biscay and English Channel, between Belgium and Spain, southeast of the UK; bordering the Mediterranean Sea, between Italy and Spain

Area:
547,030 sq km

Neighbouring countries:
Andorra 56.6 km, Belgium 620 km, Germany 451 km, Italy 488 km, Luxembourg 73 km, Monaco 4.4 km, Spain 623 km, Switzerland 573 km

Coastline:
3,427 km

Climate:
Generally cool winters and mild summers, but mild winters and hot summers along the Mediterranean; occasional strong, cold, dry, north-to-northwesterly wind known as mistral

Elevation extremes:
Lowest point: Rhone River delta -2 m, highest point: Mont Blanc 4,807 m

Population:
59,551,227 (July 2001 est.)

Ethnic groups:
Celtic and Latin with Teutonic, Slavic, North African, Indochinese, Basque minorities

Religions:
Roman Catholic 90%, Protestant 2%, Jewish 1%, Muslim (North African workers) 3%, unaffiliated 4%

Languages:
French 100%, rapidly declining regional dialects and languages (Provencal, Breton, Alsatian, Corsican, Catalan, Basque, Flemish)

Getting to France:
Air France, France's national carrier, and many other airlines link the capital Paris with every part of the world. Other French cities with international air links are Bordeaux, Lyon, Marseille, Nice, Strasbourg and Toulouse.

The national student associations of most European countries participate in an international network of student flights under the aegis of the Student Air Travel Association. Connections between Paris and cities in Europe, Africa, the Far East and Australia do currently exist. The fares on SATA flights are normally 40% below commercial fares. More information is available from the national student association of your country of residence. These same offices can supply information on special student train and ship fares.

Paris is the country's main bus and rail hub, with services to/from every part of Europe. Buses are slower and less comfortable than trains, but they are cheaper, especially if you qualify for the 10% discount available to people under 26 or over 60 or hunt around for discount fares. The completion of the Channel Tunnel in 1994 has meant travel between England and France - on the silent, ultra-modern Eurostar rail service - is now quick and hassle-free. The Channel also has high-speed shuttle trains that transport cars, motorbikes and coaches from England to France.

By sea, the quickest passenger ferries and hovercrafts to England run between Calais and Dover, and Boulogne and Folkestone. There are numerous routes linking Brittany and Normandy with England; Saint Malo is linked by car ferry and hydrofoil with Weymouth, Poole and Portsmouth, while Roscoff has ferry links to Plymouth. Ferries also ply the waters between France and Ireland (Cherbourg-Cork), the Channel Islands, Sardinia (Marseille-Porto Torres), Italy (Corsica-Genoa) and North Africa (Marseille-Algiers, Marseille-Tunis, Sète-Tangier).

Passports and visas:
For most foreign visitors a passport will be sufficient. But, for certain foreigners a visa is also necessary. To find out what rules apply for your home country we advise you to contact the nearest French Embassy or Consulate for further information.

Customs regulations:
With the new European laws there is now free trade between the European Union countries and no longer any limit on what you can bring from one country to another. Note though that customs control checks have increased along the highways inside France in areas near the borders.

From non-European Union countries, if you are 16 years or older, you have the right to bring in 200 cigarettes or 50 cigars or 20 cigarillos. As for spirits, the limit is one liter of alcohol over 22° proof and two liters of alcohol under 22° proof.

Emergency phone numbers:


12: Telephone information
17: Police
15: SAMU (24 hour ambulance)
18: Fire

Time:

GMT + 1 hour

Currency:

( Bills: 500F / 200F / 100F / 50F / 20F ( Coins: 20F / 10F / 5F / 2F / 1F / 50 centimes / 20 c / 10 c / 5 c The French franc is divided into 100 centimes (F = Francs, c = centimes)

In addition to the franc, the European Union's new currency, the Euro is also valid tender in France. There will be no Euro banknotes or coins issued until January 1, 2002, but prices are most often quoted in both francs and Euros. So, a restaurant may list prices in francs and Euros but the bill will be in francs. When shopping, make sure to determine whether the sales price is in francs or Euros. In the first six months of 2002, both francs and newly issued Euros will be legal and accepted tender in France.

Credit cards and banking hours:

Using credit cards for purchases is easy and reliable throughout France. Visa is the most widely accepted, followed by MasterCard. American Express is more often accepted in premium establishments. Most establishments post signs indicating the cards they accept. If you intend to use credit cards in smaller shops and restaurants, it is a good idea to ask what cards they take before ordering.

Most major international banks have offices in Paris. Banks are open weekdays, 9 a.m. to 4:30 p.m. Banks are closed Sundays, holidays, and the afternoon before holidays. They are also closed Saturdays in Paris and Mondays in the provinces

Post offices:

Post offices are marked PTT and are open from 8 a.m. to 7 p.m. weekdays and 8 a.m. to noon on Saturdays. In Paris, the main post office at 52, rue du Louvre is open 24 hours a day. Stamps can be purchased at tabacs, hotels, and some newsstands

Working hours:

Food and Restaurants :

France is famous for its cuisine and restaurants. Gourmet restaurants are very expensive, but usually in accordance to the quality and the work of the products and service offered. You can, however, have a marvellous meal for FF110.00 ($20.00) and a satisfying dinner for around FF80.00 ($15.00).

Electricity:

Current in France is 220 volts AC and current alternates at 50 cycles. If you are bringing electrical appliances, you may need a voltage transformer and a plug adaptor.

Public holidays:

1 January New Year's Day (Jour de l'an)
1 May Labor Day (Fête du premier mai)
8 May WWII Victory Day (Fête de la Victoire 1945; Fête du huitième mai)
14 July Bastille Day (Fête nationale)
15 August Assumption of the Blessed Virgin Mary (Assomption)
1 November All Saints Day (La Toussaint)
11 November Armistice Day (Jour d'armistice)
25 December Christmas Day (Noël)
26 December 2nd Day of Christmas (in Alsace Lorraine-only)
Good Friday* 29 Mar 2002; 18 Apr 2003; 9 Apr 2004
Easter (Pâques) 31 Mar 2002; 20 Apr 2003; 11 Apr 2004
Easter Monday 1 Apr 2002; 21 Apr 2003; 12 Apr 2004
Ascension (l'Ascencion) 9 May 2002; 29 May 2003; 20 May 2004
Pentecost (la Pentecôte) 19 May 2002; 8 Jun 2003; 30 May 2004
Whit Monday 20 May 2002; 9 Jun 2003; 31 May 2004

*In Alsace-Lorraine only.

Transportation in the country by air:

France's domestic airlines connect most cities, but flights can be quite expensive. Occasionally discount tickets will work out cheaper than overland travel so it can be worth checking around.

Transportation in the country by rail & bus:

France has an excellent rail network, operated by the state-owned SCNF (Société Nationale des Chemins de Fer), which reaches almost every part of the country. Thanks to the high-speed TGV (train à grande vitesse), travel between some cities (eg. Paris and Lyon) is faster and easier by rail than by air.

Persons under 26 are eligible for discounts of up to 50% on train travel in Europe. These special tickets-often called BIGE-can be purchased at travel agencies.

The most advantageous and inexpensive way to travel extensively in Europe is with the INTER RAIL card. This offers students (under age 26) unlimited train travel in second class during one month from the date of the first part of the journey for the fixed sum of 2390 FF. The Inter Rail Card is valid for all of western Europe, Greece, Hungary, Romania, and Morocco. It gives a 50% reduction in the country of purchase.

Buses are used extensively for short-distance travel within regions, especially in rural areas with relatively few train lines (eg Brittany and Normandy). On longer trips, buses tend to be much slower but slightly cheaper than trains; on short runs, buses are generally slower and more expensive.

Motoring and car hire:

Having your own vehicle can be expensive, and is sure to be inconvenient in city centres where parking and traffic are problematic. Renting a car is expensive, but prebooked and prepaid promotional rates are reasonable.

France is a superb country for motorcycle touring, with winding roads of good quality and lots of stunning scenery. It's also an eminently cyclable country, due largely to its extensive network of secondary and tertiary roads that are relatively lightly trafficked.

Local transport includes the cheap and efficient Metro and RER underground networks in Paris (there are also metro lines in other cities), trams, buses, téléphériques in the French Alps, expensive taxis (especially outside the major cities) and river shuttles.
Festivals & Events
---
Toulouse Les Orgues
Toulouse, October
The festival is dedicated to the exceptional collection of organs of Toulouse. Organ recitals, choir, soloists, chamber music, symphonic orchestra, etc.
infos@toulouse-les-orgues.org
---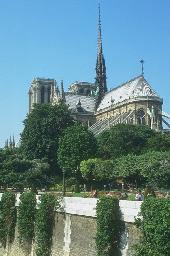 ---
Nancy Jazz Pulsations
Nancy, Lorraine, October
One of the most important Jazz Festival in France and in Europe which welcomes, every year, well-known artists belonging to each kind of music but above all Jazz. public@nancyjazpuls.com
---
---
Le Festival du Vent
Calvi, October
Rich, varied and surprising programming comes to Calvi as 500 personalities from the worlds of art, science and sport bring their talents to a festive environment.
firmapost@festspillnn.no
---
Festival Mozart de Lille
Lille, Nord, November
Now is the chance to learn everything about The Festival Mozart, including what, who, where and when! This season, audiences will be treated to more than 40 performances in Lille and more than twenty other cites in the North.
mozart.festival@ifrance.com
---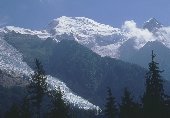 ---
Jazz a Lavelanet
Lavelanet, November
This festival features the main tendencies of the music of today and presents up to ten formats for pleasure of the audience to enjoy.
festivals@ariege.com
---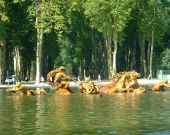 ---
Arras - Madrid - Dakar Rally
Paris, December
Dakar is synonymous with a human and sporting adventure, an initiatory voyage, an epic. It's off-road competition and dune crossing in the vast desert regions of Mauritania and Mali, and sand, sand and more sand.
---
Paris Parade Festival
Paris, January
Thousands of performers from around the world featuring marching bands, dance and cheer teams, high-flying balloons, magical floats, and a variety of entertainers sweep through the famous streets of Paris in a shimmering welcome to the new year.
markp@parisparade.com
---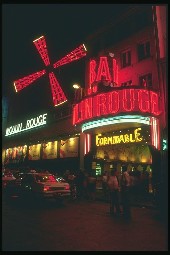 ---
IRSI 24 Hours on Ice of Chamonix
Chamonix, January
Since 1970, Chamonix, France, has become, for one weekend a year, the World Capital of Motorsports on Ice. This event features a 24-hour ice race that runs both clockwise and counterclockwise around an ice race circuit, and cars similar to what you might find in the World Rally Championship.
---
Clermont-Ferrand Short Film Festival
Clermont-Ferrand, February
Clermont-Ferrand hosts a festival and market dedicated to short films only, including fiction, animation, documentary and experimental films presented to a large audience in eight theaters in nine days. Some 3000 professionals attend the Market. Competitions are in international and national film makers in 16 and 35mm formats, Digital International competition on Beta SX, an internet competition as well as panoramas and thematic programs
info@clermont-filmfest.com
---
Paris Marathon
Paris, April
Think of it as just another way of seeing Paris, through the haze of a 26-mile - 42-kilometer run.
info@parismarathon.com
---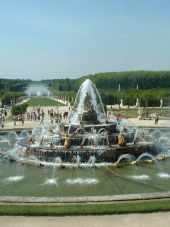 ---
24 Hours of Le Mans
Le Mans, June
Probably the world's best-known automobile race, run annually with few exceptions since 1923 at the Sarthe road-racing circuit, near Le Mans, France. Since 1928 the winner has been the car that travels the greatest distance in a 24-hour time period. The racing circuit is 8.3 miles (13.4-kilometers) long.
sport@lemans.org
---
Paris International Airshow
Le Bourget, June
More than 1,700 exhibitors and 200 aircraft from 150 different countries spend a week just outside Paris, presenting their latest aeronautic designs, modifications and plans to the trade, as well as, to the public at one of the top air shows in the world.
lsiae@salon-du-bourget.fr
---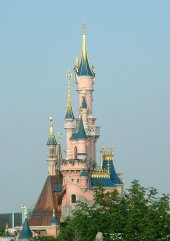 ---
Bastille Day
National, July
Bastille Day celebrates the storming of the famous Bastille prison by French revolutionaries in 1789 and the subsequent move to national democracy. All of France takes the day off for Bastille Day. In Paris, there are elaborate public balls, and street dances take place in towns countrywide. The night is marked by the dissolution of class differences, as all celebrate in what has been called "egalitarian inebriation." On the morning of the 14th, the military parades down the Champs-Elyses in Paris, followed by an evening fireworks extravaganza at Mont-Martre. Everywhere there is music, dancing, and good times.
---
Festival de Musique Country de Craponne
Craponne sur Arzon, Haute-Loire, July
The best country music festival in France offers 20 hours of concerts, featuring the best American and European country music artists. The festival is located half a mile from the center of Craponne (in the mountains of central France), which is a thousand year-old peaceful village, renowned for its handmade lace, medieval dungeon, church and houses.
Country.Rendez-Vous@wanadoo.fr
---
Festival Mondial des Theatres de Marionnettes
Charleville-Mézicres, September
Festival Mondial is the greatest world meeting of puppetry. Much of the festival takes place in the streets, amidst the hubbub of the city. Because there is no competition, the atmosphere is friendly and light-hearted. Charleville has been called a puppetry "Mecca" and something that every puppeteer and every puppetry enthusiast should see once in his lifetime.
festival.marionnettes@wanadoo.fr