GERMANY

---




USEFUL INFORMATION




Germany is renowned all over the world for beautiful forests, it's medieval castles, fine wine and beer, and it's amazing contribution to classical music. With such famous composers as Bach, Beethoven, Wagner and Weill, there is perhaps no other country with such a rich musical heritage. Germany's landscape has always inspired poets and romantics with it's majestic beauty. The Alps attract ski-lovers in winter and hiking enthusiasts in summer, who come to explore the scenic lakes and atmospheric castles here and in the Black Forest. Watersports are another summer pastime, but there is literally something for everyone in this great and wondrous land. <

Location:
Situated in Central Europe, bordering the Baltic Sea and the North Sea, between the Netherlands and Poland, south of Denmark .

Area:
357,021 sq km

Neighbouring countries:
Austria 784 km, Belgium 167 km, Czech Republic 646 km, Denmark 68 km, France 451 km, Luxembourg 135 km, Netherlands 577 km, Poland 456 km, Switzerland 334 km

Coastline:
2,389 km

Climate:
Temperate and marine; cool, cloudy, wet winters and summers; occasional warm foehn wind

Elevation extremes:
Lowest point: Freepsum Lake -2 m highest point: Zugspitze 2,963 m

Population:
83,029,536 (July 2001 est.)

Ethnic groups:
German 91.5%, Turkish 2.4%, other 6.1% (made up largely of Serbo-Croatian, Italian, Russian, Greek, Polish, Spanish)

Religions:
Protestant 38%, Roman Catholic 34%, Muslim 1.7%, unaffiliated or other 26.3%

Languages:
German

Getting to Germany:
The main arrival/departure points for flights in Germany are Frankfurt-am-Main, Munich and Düsseldorf. Frankfurt is Europe's second busiest airport. If you're already in Europe, it's generally cheaper to get to and from Germany by train or bus. While train travel is often more expensive than catching a bus, it's generally faster, more comfortable and more efficient. Germany is served by an excellent highway system connected to the rest of Western Europe. Roads from Eastern Europe are being upgraded but some border crossings are a little slow, especially from Poland. To enter Germany with a car or motorbike, you must have third-party insurance. Ferries run between Germany's northern coast and Scandinavia and the UK.

Passports and visas:
PASSPORTS: must be valid for at least 3 months beyond length of stay required by all except:
(a) 1. EU nationals holding a valid national ID card;
(b) holders of national ID cards issued to nationals of Iceland, Liechtenstein, Malta, Monaco, San Marino and Switzerland.

VISAS: Required by all except the following for periods not exceeding 3 months:
(a) nationals of Britain, Australia, Canada, USA, Other EU countries and Japan as well as those referred to under passport exemptions above;
(b) nationals of American Samoa, Andorra, Argentina, Bermuda, Bolivia, Brazil, Brunei Darussalam, Bulgaria, Chile, Cook Islands, Costa Rica, Croatia, Cyprus, Czech Republic, Ecuador, El Salvador, Estonia, Guam, Guatemala, Honduras, Hong Kong (SAR), Hungary, Israel, Korea (Rep. of), Latvia, Lithuania, Macau, Malaysia, Malta, Mexico, Monaco, New Caledonia, New Zealand, Nicaragua, Niue, Norway, Panama, Paraguay, Poland, San Marino, Singapore, Slovak Republic, Slovenia, Uruguay, Vatican City, Venezuela and US Virgin Islands for stays of up to 3 months;
(c) passengers continuing their journey by the same or first connecting aircraft, provided holding confirmed onward tickets and travel documents. However, certain nationals always need a visa even if transiting by the same aircraft; please check with the Embassy (or Consular section at Embassy).
Germany is a signatory to the 1995 Schengen Agreement.

Customs regulations:
The following goods may be imported into the Federal Republic of Germany without incurring customs duty by visitors arriving from countries outside the EU:

1 litre of spirits with an alcohol content exceeding 22% by volume or 2 litres of spirits or liqueurs with an alcohol content not exceeding 22% by volume or 2 litres of sparkling or liqueur wine;
2 litres of any other wine;
200 cigarettes or 50 cigars or 250g of tobacco or 100 cigarillos;
50g of perfume and 250ml of eau de toilette;
500g of coffee or 200g of coffee extracts;

Note:
(a) The tobacco and alcohol allowances are granted only to those over 17 years of age.
(b) Wine in excess of the above allowances imported for personal consumption will be taxed at an overall rate of 16 per cent.

Health and safety:
Tick-borne encephalitis is present in forested areas of southern Germany. Vaccination is advisable. HIV testing is required for foreigners staying more than 180 days in Bavaria. Foreign tests are not accepted. Rabies is present.

Drinking water in urban areas is safe, but well water in rural areas may be contaminated. Water in eastern Germany should be considered suspect. Good medical care is widely available, and the crime rate in Germany is low. In terms of personal safety, this is a relatively safe country.

Surgery hours are generally 1000-1200 and 1600-1800 (not Wednesday afternoon, Saturday or Sunday). The emergency telephone number is 112

Travel insurance should be taken out before departure from your own country.

Time:
Germany is one hour ahead of Greenwich Mean Time. The clock goes forward 1 hour at 1:00 on the last Sunday in March and back to normal time at 1:00 on the last Sunday in October.

Currency:
Euro

Credit cards
These are accepted in approximately 60 per cent of all shops, petrol stations, restaurants and hotels. Nationals of other Western European countries, Canada and the USA will find less credit card availability than they are used to in their own countries and it is advisable to carry cash, Eurocheques or a Eurocheque card as well. All major credit cards are accepted. Check with your credit or debit card company for details of merchant acceptability and other services which may be available. There are no restrictions on the import or export of either local or foreign currency.

Youth hostels:
These are usually open to the general public, regardless of age. They are equally suited for long and short stays and are ideal for many different types of people and activities. Guests can include single people, families, tour groups, sport teams and youth groups. They come for everything from vacation camps to ski trips as well as conferences and seminars. The only requirement is that one must be a member of the German Youth Hostel Association. You may purchase a membership card directly from the German Youth Hostel Association or in the youth hostels themselves.

Food and restaurants :
Germany has food for every taste and budget. International cuisine has become popular in the past decades, and fast-food chains have taken hold in Germany as everywhere else. Gourmet restaurants and hotel dining rooms compete with hearty pub food, home cooking in restaurants and inns, light fare at cafés and sausages or sandwiches bought on the run at Imbiss (snack) booths across the country. Try the restaurant or pub around the corner to sample local dishes as well as local wines and beers and to meet Germans. Prices range from $10 to $20.

Although service charges are included in all hotel and restaurant bills, it is customary to tip up to 10% of the total bill.

Typical drinks:
These are 13 German wine growing regions. In general: three quarters of the German wines are white wines, but connoisseurs of red wines will not be disappointed. Germany is probably more famous for it's beers. Out of over 1200 breweries, from the North Sea to the Alps, flow 5000 different kinds of beer on tap. And a schnaps cannot be missing from a meal!

Vacations for the disabled
Under the motto "tourism without barriers", Germany offers a wealth of travelling possibilities to the disabled. You will find congenial hosts who have designed their accommodation businesses in consideration of certain requirements. From a farm vacation up to a first-class hotel, or whether you're travelling on business or on vacation, there are many offers to choose from. Many different organisations and clubs are readily available to provide information on such offers.

The NatKo (National Tourism Co-ordination Agency for All People e. V.) is the central organisation for any enquiries concerning "tourism without barriers". Those who want to enjoy holidays without barriers find a variety of information concerning "tourism for all people" on the Web Site of the NatKo (www.natko.de).

Electricity:
Voltage:220V, 50Hz

Fixed public holidays:
1 January New Year's Day
6 January Epiphany - in Baden-Württemberg, Bavaria, and Saxony-Anhalt
1 May May Day or Labour Day
15 August Assumption of the Blessed Virgin Mary - in Bavaria (in predominantly Catholic Communities) and Saarland only
3 October Day of German Unity
31 October Reformation Day - in Brandenburg, Mecklenburg-Vorpommern, Saxony, Saxony- Anhalt and Thuringia (predominantly Evangelical communities) only.
1 November All Saints Day - in Baden-Württemberg, Bavaria, North Rhine-Westphalia, Rhine- land Palatinate, Saarland and Thuringia (predominantly Catholic communities) only.
1st Wednesday on or after 16 November1 Repentance Day (Buss und Bettag) - Saxony only.
24 December Christmas Eve - Government closed, half day for shops.
25 December Christmas Day
26 December 2nd Day of Christmas
31 December New Year's Eve - Government closed, half day for shops

Transportation in the country by air:
Internal services are operated by Lufthansa and several regional airlines. Frankfurt is the focal point of internal air services and all airports in the Federal Republic of Germany can be reached in an average of 50 minutes flying time.

Transportation in the country by Rail:
The railway system is highly developed. There are good connections to both distant and local areas. Airports (Berlin Schönefeld, Düsseldorf, Munich and Stuttgart) are also merged into this system. There are 60 different connections to the neighbouring European countries that originate daily in Germany. Customs clearance usually takes place on the train once it has left the station.
further information can be obtained in all travel agencies as well as by calling the federal German phone number: +49 (0) 18 05-99 66 33. A European bus service completes the railway system. It offers special connections on particularly interesting routes to tourists. Information regarding the bus system is also available in each travel agency.

Motoring and car hire:
Germany has an ultra-modern and efficient freeway network. Over 700 restaurants, gas stations, motels and kiosks are open day and night to travellers driving across the approximately 11,000 km freeway network of the Federal Republic. For cars without trailers travelling outside city limits, a maximum speed of 100 km/hr applies. Within city limits, the speed is 50 km/hr.

For children under 4 years of age, child seats are required, and children under 12 years of age must use child seat cushions. Motorcyclists must drive with a helmet. The blood alcohol limit is .05.

Car rental services are widely available. Some firms offer weekly rates including unlimited mileage. VAT at 16 per cent is payable on all rental charges. On request, cars will be supplied at airports, stations and hotels. Several airlines, including Lufthansa, offer 'Fly-drive'.

Taxi:
Available everywhere. All taxis are metered and waiting periods are chargeable.





Festivals & Events
---
Black Forest Open-Air Museum
24 March onwards
Find out all about life and work in the Black Forest over the last 400 years. As well as the farmhouses that represent all the regions in the Black Forest, the museum also has animals, craft demonstrations and activity days for people of all ages. The season's highlights will include the German Mills Day (Deutscher Mühlentag) on 20 May, the Open-Air Museums Day (Tag der Freilichtmuseen) on 4 August and the Gutach Traditional Costumed Wedding Procession (Trachtenhochzeitszug) on 22 September.
info@vogtsbauernhof.org
---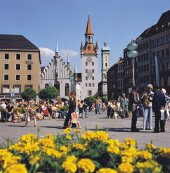 Munich - Old Town Hall
Photographer: Christl Reiter
---
Hamburger Dom
22. March - 21. April 2002
The biggest public festival in northern Germany on the Heiligengeistfeld
info@hamburg-tourismus.de
---
Oktoberfest - Munich
October
The world's largest beer-party draws visitors from around the globe. The festival is the biggest public festival in the world and will be held for the 169th time in the year 2002.
tourismus@muenchen.btl.de
---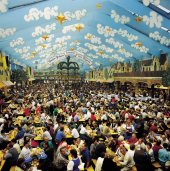 Munich - Octoberfest
Photographer: Christl Reiter Beertent
---
The Stuttgart Beer Festival
September - October
Today it is one of the largest and most enchanting beer festivals in the world, visited by millions of people. Traditional brass bands keep everyone's spirits high, and delicious Swabian specialities are served.
info line:+49(0)711/2228-269.
---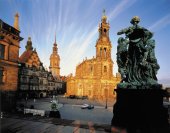 Dresden
DWT / Foto Strehlow Beertent
---
Street Music Festival on the 'Ring' - Cologne
August
Open-air festivals The world's biggest open-air music festival with 10 live music stages on the 'Rings' in Cologne, featuring rock, pop, and jazz music.
info@nrw-tourismus.de
---
The German Alpine Route
Originally one of the oldest German tourist routes, it runs along the foothills of the Alps between Lindau on Lake Constance and Berchtesgaden on the Koenigsee. It reveals along 450 km. all the beauty of the countyside with it's rural farmer villages, 21 picturesque lakes, 64 renowned spa towns, 25 awe inspiring fortresses and castles as well as the unique richness of culture and nature at the edge of the Allguer and the Bavarian Alps. cycle enthusiasts, fans of fun sports and winter sports et.. culture and wellness will all get their money's worth here as do ramblers.
---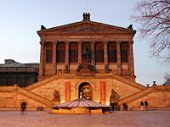 Berlin
Berlin Tourist Boad
---
The route of emperors and kings
This stretches from the main metropolis Frankfurt via Vienna to Budapest, a route which captures a piece of European history and tradition. Over 1,100 km. we are taken back in time to the Middle Ages, when kings and emperors travelled through the country accompanied by their huge entourage. discover culture in monasteries, palaces and castles, medieval towns and magnificent residences enjoying some of the most beautiful countryside that Germany, Austria and Hungary have to offer.
---
Alster Fair, Hamburg
The largest summer festival in Hamburg is the Alster-Vergnügen, which takes place from August 30 through September 2, 2002. Featuring everything from street theatre to music and art on the waterfront in Hamburg, the 'Venice of the North' is a magnificent host for this upbeat, exciting festival.
---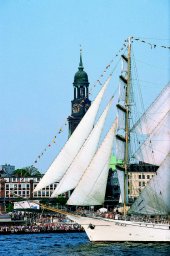 Hamburg
Hamburg Tourist Board
---
Music in Bavaria
Summer 2002
"Ludwig II" - Experience the fairy tale of King Ludwig II. Set at the base of his famous Neuschwanstein Castle in Fussen, the Musical Theatre Neuschwanstein brings to life, for the first time, the story of this magical character. We offer scheduled, round trip transfers by luxury coach from Munich to Füssen, and a ticket to this beautiful musical extravaganza.
Enjoy world famous operas in July of 2002, in Munich.
Celebrate the "Festival Mitte Europa" in the summer of 2002, in Bavaria.
---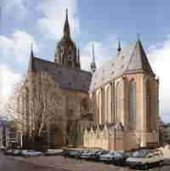 Frankfurt
Frankfurt Tourist Board
---
Saxony Festival
Spring and Summer 2002
Celebrate the 10th Jubilee of the "Festival Sandstein und Musik" set in beautiful palaces, castles and gardens in the spring & summer of 2002. Dedicated to "Aspiration & Valediction" The Dresden Music Festival will enchant audiences, in the summer of 2002.