Where to go in
the Czech Republic




CZECH REPUBLIC

---




PILSEN

HISTORY, LANDMARKS, MUSEUMS AND GALLERIES

Plzeň is a city in western Bohemia in the Czech Republic. It is the capital of the Plzeň Region and the fourth most populous city in the Czech Republic. Plzeň is a centre of academic, business, and cultural life for the western part of the Czech Republic. It is located about 90 km west of Prague at the confluence of four rivers (Radbuza, Mže, Úhlava, and Úslava) which form the Berounka River.

The most prominent sights of Plzeň are the Gothic St. Bartholomew's Cathedral, founded in the late 13th century, the tower of which (102.26 m / 335 ft) is the highest in the Czech Republic, the Renaissance Town Hall, and the Moorish Revival Great Synagogue in Pilsen, the second largest synagogue in Europe, after the Dohány Street Synagogue in Budapest. There is also a 20 km historic underground tunnel/cellar network, among the longest in Central Europe. Part of this network is open to the public for tours of approximately 750 metres in length and up to a depth of 12 metres.

City gardens, picture taken by PKG

Cathedral of St. Bartholomew

The Cathedral of Saint Bartholomew dominates the city center of Pilsen in the Czech Republic. The construction of the Gothic style building, located on the main square, started in 1295 and was finished by the beginning of 16th century. It is the third tallest building in the Czech Republic and the tallest spire at 102.3m high. The Madonna of Plzeň, a statue situated next to the altar in the cathedral, dates from 1390. The statue is an example of the "beautiful style" of the Czech Madonnas. The building is a state-protected cultural monument and is open to the public.


Great Synagogue (Plzeň)

The Great Synagogue in Plzeň, Czech Republic is the second largest synagogue in Europe. A Viennese architect called Fleischer drew up the original plans for the synagogue in Gothic style with granite buttresses and twin 65-meter towers. City councillors rejected the plan in a clear case of tower envy as they felt that the grand erection would compete with the nearby Cathedral of St. Bartholomew. Emmanuel Klotz put forward a new design in 1890, creating the distinctive look combining Romantic and neo-Renaissance styles covered with Oriental decorations and a giant Star of David. The mixture of styles is truly bewildering; from the onion domes of a Russian orthodox church, to the Islamic style ceiling, to the distinctly Indian looking Aron kodesh. The building is now put to good use with the central hall used for concerts from such legends as Joseph Malowany, Peter Dvorský, or Karel Gott, while the walls play host to temporary photographic exhibitions of various worthy-causes. The synagogue is still used for worship, but only in what was formerly the winter prayer room.

Great Synagogue, picture taken by PKG

Pilsener beer

Plzeň has the biggest brewery (Pilsner Urquell) and the biggest distillery (Stock) in the Czech Republic. The former has given a name to an entire beer style (specifically, a pale lager), the Pilsener, arguably the world's most popular style. A popular tourist attraction is the Plzeňský Prazdroj brewery tour where visitors can discover the history of beer. The pilsener style of beer was developed in Plzeň in the 19th century.

A Brewery Museum is located near the Pilsner Urquell brewery. Locally it is called Pivovarské muzeum. The Brewery Museum is located in the authentic medieval brewing house with malt house, which has been declared a cultural monument. The exhibition covers Pilsen's most ancient history, the development of crafts, the emergence and growth of the guilds, the beginnings and development of brewing, malting, the craft of cooper, haulage and catering. The tour includes a replica of a pub from the turn of the 19th and 20th centuries and a laboratory from the second half of the 19th century. The city walls have been opened with an example of the cultivation of barley and hops.

A modern pilsener has a very light, clear colour from pale to golden yellow, and a distinct hop aroma and flavour. Czech pilseners tend toward a lighter flavour (good examples being Pilsner Urquell and Staropramen), while those in a German style can be more bitter (particularly in the north, e.g. Jever) or even "earthy" in flavour.

Plzensky Prazdroj brewery, picture taken by Adrigu





Festivals & Events
---
Karlovy Vary International Film Festival
One of the most prestigious international film festivals in Europe. Classified as a "Category A" festival, which puts it in the same class as festivals in such cities as Cannes, Berlin, Venice, and Tokyo. The festival presents 220 feature films and up to 40 short films from all over the world each year.
---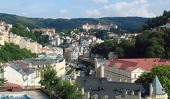 Karlovy Vary
---
Pilsner Fest
Pilsner Fest is held to celebrate brewing the first beer of the Pilsner type. In addition to Pilsner Urquell and Gambrinus, visitors can look forward to tasting an entirely special beer brewed solely for this occasion. Gastronomic specialties and cultural events accompany the fest.
---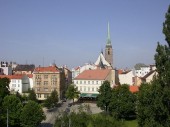 The City of Pilzen
---
Český Krumlov International Music Festival
The longest Český Krumlov festival, whose concerts represent the climax of the cultural summer events in Český Krumlov.
---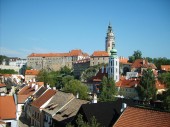 Český Krumlov
---
Chopin Festival
As part of the festival, prominent Czech and world interpreters introduce compositions not only by Frédéric Chopin but also by other famous composers. Throughout the year, it is possible to visit the Chopin House, where there is a permanent exhibition dedicated to Frédéric Chopin.
---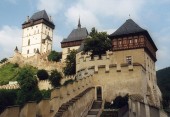 Karlštejn Castle
---
Independence Day
(1 January)
A day to mark the creation of an independent Czech Republic following the division of Czechoslovakia on 1 January 1993.
---