TURKEY

---




USEFUL INFORMATION

...Turkey has a magnificent past, a land full of historic treasures covering twelve successive civilizations spanning 10,000 years...

Location:
Eastern Mediterranean. Located on two continents: Europe and Asia. The European part of Turkey is called Thrace, while the Asian part is called Anatolia (or Asia Minor)

Area:
814 578 square kilometers (314 500 square miles). 3% on the European continent, 97% on the Asian continent

Neighbouring countries:
Armenia 268 km, Azerbaijan 9 km, Bulgaria 240 km, Georgia 252 km, Greece 206 km, Iran 499 km, Iraq 352 km, Syria 822 km

Coastline:
8333 Km. Turkey is surrounded by sea on three sides, by the Black Sea in the North, the Mediterranean in the south and the Aegean Sea in theWest. In the northwest there is also an important internal sea, the Sea of Marmara, between the straits of the Dardanelles and the Bosphorus.

Climate:
Temperate; hot, dry summers with mild, wet winters; harsher in interior

Elevation extremes:
lowest point: Mediterranean Sea 0 m
highest point: Mount Ararat 5,166 m

Population:
67.8 million (as of 2002)

Ethnic groups:
Turkish 80%, Kurdish 20%

Religions:
% 99 of the population is Muslim. Turkey is the only country among Islamic countries, which has included secularism in her Constitution and guarantees complete freedom of worship to non-Muslims.

Languages:
Turkish (uses Latin Alphabet)

Capital:
Ankara

Getting to Turkey:
There are many ways to get to Turkey: by air, sea, rail and bus, across the borders of the neighbouring seven countries. Istanbul, Ankara, Izmir and some of the Mediterranean resorts have international airports. Turkish Airlines has flights from Istanbul to most European cities and New York, as well as the Middle East, North Africa, Bangkok, Karachi, Singapore and Tokyo.

By train: the daily Istanbul Express links Munich, Slovenia, Croatia, Yugoslavia and Bulgaria to Istanbul.

By coach: There are regular bus services between Turkey and Austria, France, Germany, Holland, Italy, Switzerland, and Greece as well as Iraq, Iran, Jordan, Saudi Arabia, Kuwait and Syria.

By road: London - Istanbul, approximately 3,000 km. Northern Route: Belgium, Germany, Austria ' Hungary, Romania, Bulgaria, Turkey Southern Route: Belgium, Germany, Austria, Italy, with a ferry to Turkey

By sea: - apart from numerous cruises in the Mediterranean, several foreign shipping companies run regular passenger ferry services to the ports of Trabzon, Samsun, Istanbul, Dikili Izmir, Cesme, Kusadasi, Bodrum, Marmaris, Antalya, Alanya, Mersin and Iskenderun. There are several car ferries for tourists who wish to bring their cars while sightseeing. Connections run from Venice, Ancona, Brindisi, and Bari to Istanbul, Izmir, Cesme, Kusadasi, Marmaris, and Antalya.

Passports and visas:
Visitors should contact the nearest Turkish Embassy or Consulate to learn their visa status and visa procedure.

Customs regulations:
Limits: There is no limit to the amount of foreign currency that may be brought into Turkey, but not more than $5,000 worth of Turkish currency may be brought into or taken out of the country.

Exchange slips: The exchange slips for the conversion of foreign currency into Turkish lira should be kept, since you may be required to show these when reconverting your Turkish lira back into foreign currency, and when taking souvenirs out of the country (to prove that they have been purchased with legally exchanged foreign currency).

Health and safety:
While no vaccinations are legally required, polio, tetanus, diptheria, typhoid, hepatitis A & B, rabies and TB are all present in Turkey: vaccinations should be considered. Travellers to the Mediterranean coast east of Mersin and the irrigated areas of southeastern Anatolia around Sanliurfa should should take anti-malarial precautions.

Time:
Local time is equal to GMT + 2 hours. Same time zone all over the country

Currency:
Turkish lira (TL). The coinage is in 25,000, 50,000, 100,000 and 250,000 lira pieces. Bank notes are of 250,000, 500,000, 1,000,000, 5,000,000, 10,000,000 and 20,000,000 lira.

Electricity:
220 volts a.c. all over Turkey

Post and Telephones:
Turkish post and telephone offices are easily recognizable by their "PTT" and "Turk Telekom" signs. Major post offices are open 8:00 - 24:00, Mon.- Sat.; and 9:00-19:00, Sun. Small post offices have the same hours as government offices (see below).

It is possible to exchange money at some PTT branches at the current international exchange rate. International postal orders and traveller's checks can also be exchanged. An express postal service (Acele Posta Servisi - APS) operates from Turkey to 72 other countries for letters, documents, and small packages.

Phone calls
The most economic way to telephone in Turkey is from a PTT telephone booth (found in all towns). Tokens in three sizes for local, inter-city, and international calls can be purchased from all PTT offices. Telephone cards are also available.

Shopping
In Turkey, suede and leather are particularly important, along with all kinds of clothes and other goods such as handbags, belts, shoes, etc., at prices which surprise and please the visitor. In the large stores in main cities, dresses, trousers, and coats, made of extremely fine leather and suede, can be found.

Credit cards
The most widely accepted credit cards are American Express, Eurocard, Diner's Club, Visa and Mastercard. Exchange offices in touristic places are generally open until midnight.

Travellers cheques: Eurochecks can be cashed immediately as can traveller's checks upon producing identification. Traveller's checks may exchanged at Post Offices in some touristic places and at certain banks

Working hours
Government Offices
8:30 - 12:30; 13:30 - 17:30 (closed Sat. and Sun., open daily in tourist areas)

Banks
8:30 - 12:00; 13:30 - 17:00 (closed Sat. and Sun., open daily in tourist areas)

Shops
9:30 - 19:00 (In tourist areas, closing times vary some close around midnight)

Covered Bazaar, Istanbul
7:00 - 19:00 (closed Sun.)

On the first day of the Seker and Kurban religious holidays all shops and bazaars are closed. (The Seker Bayrami and Kurban Bayrami are 3 days and 4 days long respectively),

Summer hours
In the Aegean and Mediterranean regions of Turkey, government offices and many other establishments are closed in the afternoon during the summer months. These summer hours are fixed each year by the provincal governors.

Turkish Cousine and Restaurants
There are many top-notch restaurants in Turkey, particularly in Istanbul and Ankara where international cuisine is quite prevalent. There are also a large number of small, family restaurants which offer simple but tasty dishes at moderate prices. The meze (hors d'oeuvres) are often accompanied by raki or wine. Fish and shellfish are fresh and very tempting. At most of the establishments along the road, there is spit-roasted lamb, salads with tasty dressings, and fresh vegetables stuffed with savory rice.

Fixed public holidays:
National Sovereignty and Children's Day (April 23)
Commemoration of Atatürk and Youth and Sports Day (May 19)
Victory Day (August 30)
Republic Day(October 29)
On these days, parades and other ceremonial activities are carried out by official institutions like schools, state organizations and military forces to commemorate special events on the course of the National War of Independence which lasted four years between 1919 and 1923.

Transportation in the country by sea:
Turkish Maritime Lines has several coastal services providing excellent opportunities for sightseeing. They leave Istanbul from the Galata Bridge (Karakoy side), Sirkeci an Eminonu. It is advisable to make early reservations for tourist cruises. There are also organized tours on both sides of the Bosphorus.

Transportation in the country by air:
Turkish Airlines (THY) provides an important network of domestic flights from the international airports of Istanbul, Ankara, Izmir, Adana, Trabzon, Dalaman and Antalya to all of the major Turkish cities.

Transportation in the country by Rail:
The extensive network of the Turkish State Railways connects to most major cities. The trains have couchettes, sleeping cars, restaurants, and lounge cars offering first and second class service.

Motoring and car hire:
Turkey has an extensive network of well maintained roads linking its towns, cities, and popular tourist areas. When arriving from Europe, the Bosphorus crossing to Asia has been greatly facilitated by the completion of the Istanbul- bypass and the two Bosphorus (Bogazici) bridges which lead to the Istanbul - Ankara Expressway. The E80 and E90 are the two main roads leading to Turkey from European borders; they also connect the Iranian and Iraqi borders. These expressways have been constructed according to Asian and Middle Eastern international road network standards.

Inter-city coaches: Many private companies provide frequent day and night services between all Turkish cities. Coaches depart from the bus station (otogar) in large towns, and from the center of town in smaller cities.

Taxis and dolmus: Taxis are numerous, in all Turkish cities and are recognizable by their yellow color. The fare shown on the meter reads according to distance travelled.

Turkey is a fantastic tourist destination. From the beaches of Marmaris to the intense cosmopolitan capital of Istanbul. Turkey is a wonderful place to visit.

Festivals & Events
---
Ramadan
People, neighbours, relatives and friends pay visits and go to see each other. Young people kiss their parents' hands and receive best wishes and blessings from them. It is a tradition to give money or little gifts to those childreen who kiss one's hands. Candies are served to visitors during Ramadan. That is why Ramadan is also called the "Sugar Festival".
---
---
Feast of the Sacrifice
This festival takes place in Islam as a memory of the story in which a ram fell from the sky just at the moment when the Prophet Abraham was about to sacrifice his son to God.
---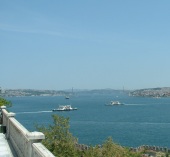 ---
Hıdrellez
Hıdrellez, is one of the seasonal festivals of all Turkish world. Hıdrellez Day, which is known as Ruz-ı Hızır (day of Hızır), is celebrated as the day on which Prophets Hızır and Ilyas met with each other on earth. The words Hızır and İlyas have since fused together pronounced as Hıdrellez. Hıdrellez Day falls on May 6 in the Gregorian calendar and April 23 in the Julian calendar, also known as the "Rumi" calendar.
---
Nevruz
The word Nevruz is of Persian origin and is a combination of the words "nev" (new) and "ruz" (day), meaning new day. According to the old Persian calendar, it is the first day of the year and regarded as the start of spring, when the sun enters the house of Aries.
---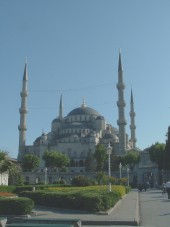 ---
Victory Festival, (August 30)
On this day in 1922, the fifth day of the big attack against the invading Greek Armies, the Dumlupinar Battle under the command of Mustafa Kemal was won and determined the result of the Independence War. This big attack ended in Izmir with the defeat of the Greeks on September 9.
---
The Republic Festival, October 29
This is the anniversary of the declaration of the Turkish Republic by the Turkish Grand National Assembly in 1923.
---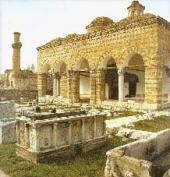 ---
National Sovereignty and Children's Day, April 23
On this date in 1920, during the War of Independence, the Turkish Grand National Assembly was established in Ankara by Mustafa Kemal and laid down the foundations of a new independent state from the ashes of the Ottoman Empire. The founder of the Turkish Republic, Mustafa Kemal Atatürk, dedicated April 23 to the children of the country to emphasize that they are the future of the new nation. This is the world's first and only holiday for children.
---
---
Commemoration of Atatürk and Youth and Sports Day, May 19
On this date in 1919, Mustafa Kemal arrived in Anatolia at the Black Sea Port of Samsun which marks the beginning of the War of Independence. The week including this holiday has been celebrated as "Youth Week" in Turkey since 1983.
---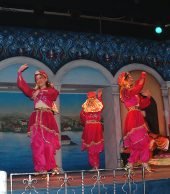 ---
Seker Bayrami
This three day festival comes after an entire month of "absolute" fasting during Ramadan in which Qur'an was revealed.
---
---
Kurban Bayrami
This four day festival falls on the tenth day of the last month of the Muslim year and marks the completion of the course of Hajj (pilgrimage to Mecca). Sacrificial animals are slaughtered and their meat distributed among relatives, neighbors and the poor on this occasion. The slaughtering of animals is a symbolic expression whereby a Muslim express his readniess to lay down his own life and everything he owes for the sake of God.