What to visit
Madras

Madurai

Tamil Nadu

Kovalam

Cochin/Ernakulam

Bangalore

Goa

Bombay

Rajasthan

Jaipur

Udaipur

Jaisalmeer

Jodhpur

Calcutta

Benares:

Puskhar

Garwhal

Himachal Pradesh

New Delhi

Taj Mahal

Useful Information




INDIA

---




USEFUL INFORMATION





"So far as I am able to judge, nothing has been left undone, either by man or nature, to make India the most extraordinary country that the sun visits on his rounds. Nothing seems to have been forgotten, nothing overlooked." --Mark Twain, from Following the Equator

Location:
Southern Asia, bordering the Arabian Sea and the Bay of Bengal, between Burma and Pakistan

Area:
3,287,590 sq km

Neighbouring countries:
Bangladesh 4,053 km, Bhutan 605 km, Burma 1,463 km, China 3,380 km, Nepal 1,690 km, Pakistan 2,912 km

Coastline:
7,000 km

Climate:
India experiences three major seasons: summer, winter and the monsoon. During the summer months (April-June),the weather is hot. In some areas temperatures can rise up to 43 °C.

Winter months (November - March) are pleasant in India. There is snowfall in the northern areas and the foothills of the Himalayas. Other parts of India are cool during this season.

The monsoons hit India in the beginning of June, particularly along the south-west coast. Rainfall is heaviest between October and December.

Elevation extremes: lowest point: Indian Ocean 0 m, highest point: Kanchenjunga 8,598 m

Population:
1,014,003,817 (July 2000 est.)

Ethnic groups:
Indo-Aryan 72%, Dravidian 25%, Mongoloid and other 3%

Religions:
Hindu 80%, Muslim 14%, Christian 2.4%, Sikh 2%, Buddhist 0.7%, Jains 0.5%, other 0.4%

Languages:
English enjoys associate status but is the most important language for national, political, and commercial communication, Hindi the national language and primary tongue of 30% of the people, Bengali (official), Telugu (official), Marathi (official), Tamil (official), Urdu (official), Gujarati (official), Malayalam (official), Kannada (official), Oriya (official), Punjabi (official), Assamese (official), Kashmiri (official), Sindhi (official), Sanskrit (official), Hindustani (a popular variant of Hindi/Urdu spoken widely throughout northern India)

Getting to India and Taxes:
Almost all major airlines have flights to Bombay, Delhi, Calcutta, Chennai although there are less frequent, more expensive flights to many other dstinations. The main passenger sea ports are Mumbai, Calcutta, Kochi, Chennai, Calicut, Panaji (Goa) and Rameswaram. The most popular overland routes between India and Nepal are Birganj-Raxaul Bazaar, Sunauli-Bhairawa and Kakarbhitta-Siliguri. If one is heading from Kathmandu or Pokhara to Delhi or elsewhere in north-western India, then Sunauli is the most convenient entry point; to reach Calcutta or most of eastern India, Birganj is the best place to cross the border; and to get to Darjeeling, it's easiest to go via Kakarbhitta. It's fairly easy to travel between Calcutta and Dhaka overland. The only border crossing currently open between India and Pakistan is between Lahore and Amritsar. This crossing can be done either by train or by road.

Passengers embarking on journeys to any place outside India from a Customs airport / seaport will have to pay a Foreign Travel Tax (FTT) of Rs.500/- to most countries and Rs.150/- on journeys to Afghanistan, Bangladesh, Bhutan, Burma, Nepal, Pakistan, Sri Lanka and the Maldives.

In case of transit passengers, provided they do not leave the Customs barrier, ransit passengers traveling by air who have to leave the airport on account of mechanical trouble but continue their journey by the same aircraft and the same flight number by which they arrive are also exempt from FTE. Transit sea passengers leaving the ship for sightseeing, shopping, etc., during the ship's call at any of the Indian ports will not be required to pay FTT.

An Inland Air Travel Tax is leviable at 10 per cent of the basic fare, on all passengers embarking on an inland air journey. However, those passengers paying their Airfare in foreign exchange will be exempted from payment of this tax. In addition, infants, cancer patients, blind persons and invalids (those on stretchers) are also exempted from payment of this tax after fulfilling certain conditions, stipulated in the relevant notifications.

Passports and visas:
Visitors to India will need to have a visa in addition to a valid passport. Six month multiple-entry visas are now issued to most nationals regardless of whether you intend staying that long or re-entering the country. Certain parts of the country have been designated protected or restricted areas that require special permits and in some cases prior government authorisation should be obtained.

Customs regulations:
Visitors are usually asked if they have anything to declare on arrival. You should not bring in more than US$10,000 in cash without declaring it. Likewise, video and camera equipment and other expensive, easily sold items should be declared on arrival. If the customs officers issues you are Tourist Baggage Re-export Form (TBRE) detailing the items declared and their value, these items must be shown when leaving the country. If currency was declared and noted when entering the country , exchange receipts must be shown on departure if you take less than declared amount out. India allows one bottle of spirits, 200 cigarettes and a reasonable amount of gifts to be imported free of duty.

Antiquities which include sculpture, paintings or other works of art & crafts, illustrative of science, art, crafts, religion of bygone ages & of historical interest which have bee in existence for not less than one hundred years may not be exported out of India. Manuscripts, or other documents of scientific, historical, literary or aesthetic value in existence for not less than seventy five years; art treasures- not necessarily antiquities but of artistic & aesthetic value, also cannot be exported out of India.

Health and Safety:
Food and waterborne diseases are the number one cause of illness in travelers. Travelers' diarrhea can be caused by viruses, bacteria, or parasites, which are found throughout the region and can contaminate food or water. Make sure your food and drinking water are safe.

Malaria is a preventable infection that can be fatal if left untreated. Prevent infection by taking prescription antimalarial drugs and protecting yourself against mosquito bites . Malaria risk in this region exists in some urban and many rural areas, depending on elevation.

If you visit the Himalayan Mountains, ascend gradually to allow time for your body to adjust to the high altitude, which can cause insomnia, headaches, nausea, and altitude sickness. In addition, use sunblock rated at least 15 SPF, because the risk of sunburn is greater at high altitudes. Because motor vehicle crashes are a leading cause of injury among travelers, walk and drive defensively. Avoid travel at night if possible and always use seat belts.

Time:
GMT + 5 1/2 hours. There is no summer time clock change.

Currency:
The unit of currency in India is the rupee. Visitors are not allowed to take out or bring into the country any Indian currency. Foreign currency in excess of US$10,000 has to be declared upon arrival for which a certificate will be issued.

Credit cards:
Major international cards can be used in the larger hotels, car hire offices, some restaurants and some shops.

Working hours:
Banks, Office and most shopping areas remains closed on Sunday. Sometimes within the same city different markets close on different weekdays, it may be wise to check from the Hotel before you set out. Shops usually remain open 9.30 am to 7.00 pm (small tourist shops may close much later) and offices from 9.30 am to 5.30 pm. Many offices observe Saturdays as holidays the Indian calendar is full of festivals and religious holidays. Should one happen to be in India on any such day it is advisable to participate in the festivities, possibly with the help of a guide.

Electricity:
220 volts AC, 50Hz. Some areas have a DC supply. Plugs used are of the round 2- and 3-pin type.

Fixed public holidays:
1 January, New Year's Day; 26 January, Republic Day; 15 August, Independence Day: 2 October, Mahatma Gandhi's Birthday: 25 December, Christmas Day or Natal.

Transportation in the country:
Indian Airlines, the country's major domestic airline, flies extensively across India.

Alliance Air, India's second domestic airline, covers small towns not touched by Indian Airlines. Foreigners must pay in foreign currency, traveller's cheques or Money Converter forms. The dollar tariff is applicable on domestic section for foreigners and NRIs. Misplaced tickets are not the responsibility of these airlines.

The Indian Railways is the world's second largest railway system, under a single management with a route length of over 62000 kms.

There are generally two classes - 1st and 2nd class. Air-Conditioned coached which have 1st class A.C. and A.C. chair cars are also avvailable.

The cost of reservation is nominal and children between 5 and 12 years have to pay only half the regular fare. Children below 5 years are allowed to travel free of cost.

It is advisable to obtain reservations in advance, as trains in India are crowded.

Left Luggage: This is a facility at most railway stations, wherein the tourist can check the luggage into a cloakroom for a short period.

The 'Palace on Wheels' is a royal experience fit for Maharaja, which does a regular circuit of the state of Rajasthan. This train operates on ever Wednesday of the week, from October to March.

A few other special trains are Taj Express, Pink City Express and Shatabdi Express.

Indrail Passes: These enable the tourist to enjoy unlimited travel on Indian trains within the period of their validity. A tourist travelling on Indrail Pass is exempted from paying reservation fee, sleeper charges, supplementary charges for travelling by super fast trains or for meals provided in Rajdhani & Shatabdi Express trains.

India has an extensive and well developed bus system, with the system varying widely from State to State. Buses with video shows are becoming increasingly popular on certain routs. Baggage is generally carried on the roof. Hence the tourist must ensure that his/her luggage is secured properly and is waterproof. There are extensive local bus routes in all major cities.

Car rental system (similar to those in the West) like Hertz, Budget, Europecar are available in India. Also available are chauffeur driven cars and short and long distance metered taxis.

In some places, auto-rickshaws (three wheelers), tongas (horse-drawn two wheelers), and Victorias (horse drawn carriages) operate. Calcutta boasts of an extensive tramway and also India's only underground Metro Railway.
Festivals and Fairs
---
Republic Day
26 January
A national day of great importance when india became a republic in 1950. It is celebrated traditionally with the hoisting of the national flag, followed by parade by the armed forces and school children.
---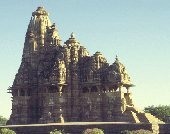 ---
Desert Festival January/February
With the " golden " fort of jaisalmer in the background the desert is brought to life as dancers in vibrant lahangas and dresses and the famous bards of the region echo the rhythm of the people. The festivities include a pageant, camel races and acrobatics, camel polo & dances there is also the thrill of the turban tying competition, the unique sound & light show on the desert sands.
---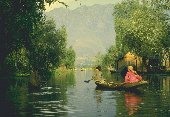 ---
Holi
March
The most colourful festival in india, celebrating the advent of spring. Men and women of all ages throw coloured water on each other. Groups go around amourring one another with "gulal" coloured powder.
---
---
Gangaur
March/April
A festival in Rajasthan where women, in colourful dresses, worship god Shiva and pray for a good husband. The celebrations are marked by singing and dancing.
---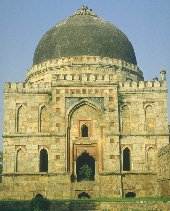 ---
Baisakhi
13 April
An important day for the sikhs when Guru Gobind Singh founded the Khalsa. It also marks the hindu solar new year, ad there is a lot of feasting and dancing in Punjab.
---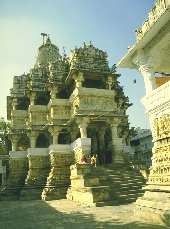 ---
Rath Yatra
June
A magnificent temple festival at Puri,o Oissa. Held in honour of god Jagannath whose image is placed in a decorated carriage, and brought out in an elaborate procession by thousand of pilgrims.
---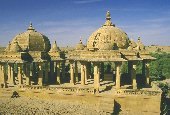 ---
Teej
July/August
The onset of monsoon sends hundreds of rajasthani women, dressed in green, to the outdoor swing. It's also an occasion to celebrate goddess Parvati's departure to her husband's home.
---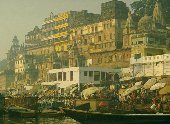 ---
Amarnath Yatra
Up in the himalayas, the symbol of the God Shiva, an ice lingam is worshipped on the full moon day.
---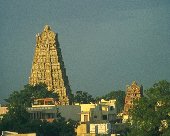 ---
Independence Day
15 August
An annual celebration of India's independence achieved on August 15 1947. The day is marked by procession and flag hoisting ceremonies in the historic Red Fort.
---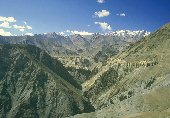 ---
Onam
A harvest festival of Kerala characterised by the pictureque Snake Boat Race - "Vallom Kali" along with joyous singing and feasting by the local folk.
---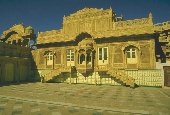 ---
Dussehra
September/October
A ten day festival, of which nine days are spent in worship, and the tenth day a celebration of triumph of good over evil. Huge effigies of Ravana, the demon king are burnt on the last day of the festival. The heroic deeds of God Rama, the destroyer Ravana, are enacted in songs, dances & music which is known as Ramlila.
---
Diwali
October/November
---
A festival of lights and firework , where people illuminate their houses with rows of earthen lamps to welcome goddess Lakshmi, for wealth & prosperity. At night crackers are lit at almost every house to celebrate the return of God Rama from exile.
---
Pushkar Fair
November
The most colourful fair of Rajasthan, where about 50,000 heads of cattle are traded. 2,00,000 people take a dip in the holy water of Pushkar lake on Kartik Poornima. The main attraction are the camel bazaars and camel races.
---
Nagaur Fair
January/February
The sands of this desert out post stir with life annually as thousands of camels, horses and cattle assemble here for the ritual buying and selling. Colourful stalls sell items used in every day life of the Rajasthani people.
---
Elephant March
January
January is another festive time in Thrissur when the great elephant march takes place. With colourful events that are successively staged in Thrissur, Alappuzha and Thiruvanthapuram. They include Thrissur splendid elephant pageant, performances of masked dances, displays of Kerala's martial arts & boat races on the back water.
---
Camel Festival Bikaner
January
A festival where the hardships of the desert are seen at their best. A colourful spectacle. The beautifully decorated camels fascinate the onlookers with their languid charm & grace. A celebration of joyous music lilting rhythms and gay festivities.
---