RUSSIA

---




USEFUL INFORMATION




...Art, architecture and culture join with virgin wilderness and sun-splashed beaches, making Russia truly an adventurous traveler's wonderland. ...

Location:
Stretches from Europe to the North Pacific Ocean, bordering the Arctic Ocean to the north

Area:
Total: 17,075,200 sq km

Neighbouring countries:
Azerbaijan 284 km, Belarus 959 km, China (southeast) 3,605 km, China (south) 40 km, Estonia 294 km, Finland 1,313 km, Georgia 723 km, Kazakhstan 6,846 km, North Korea 19 km, Latvia 217 km, Lithuania (Kaliningrad Oblast) 227 km, Mongolia 3,485 km, Norway 167 km, Poland (Kaliningrad Oblast) 206 km, Ukraine 1,576 km

Coastline:
37,653 km

Climate:
Russia is a huge country covering ten time zones. Climate ranges from steppes in the south through humid continental in much of European Russia; subarctic in Siberia to tundra climate in the polar north; winters vary from cool along Black Sea coast to frigid in Siberia; summers vary from warm in the steppes to cool along Arctic coast.

Elevation extremes:
Lowest point: Caspian Sea -28 m, highest point: Gora El'brus 5,633 m

Population:
145,470,197 (July 2001 est.)

Ethnic groups:
Russian 81.5%, Tatar 3.8%, Ukrainian 3%, Chuvash 1.2%, Bashkir 0.9%, Byelorussian 0.8%, Moldavian 0.7%, other 8.1%

Religions:
Russian Orthodox, Muslim, other

Languages:
Russian, other

Getting to Russia:
There are daily flights to Moscow from all major European capitals, as well as from New York, Hong Kong and other Asian capitals. There are daily services to St Petersburg from many European countries.

The national airline is Aeroflot Russian International Airlines. Some other airlines serving Russia include: Air Kazakhstan, Air Malta, Air China, Air France, AJT Air International, Alitalia, Austrian Airlines, Balkan-Bulgarian Airlines, Belavia, British Airways, CSA Czech Airlines, Delta Airlines, Finnair, Japan Airlines, KLM Royal Dutch Airlines, Korean Air, Lot-Polish Airlines, Lufthansa Airlines, Malev Hungarian Airlines, Sabena Airlines, SAS - Scandinavian Airlines, Turkish Airlines

The main western rail gateways to European Russia are Helsinki, Warsaw, Prague and Budapest. There is a daily service from Paris and Amsterdam to Moscow via Berlin and Warsaw. There's also a service from Berlin to Omsk. The Trans-Siberian Railway runs from Moscow to Vladivostok, and you can get a train from there to Beijing.

Though the vast majority of travelers arrive in Russia by train or plane, there are other options such as by ferry or bus. Most of Russia's major ports have international ferry service. Some of the cities with international connections are Kaliningrad - Services to Poland and Germany, Khabarovsk - Service to China, Novorossiysk - Service to Georgia, St. Petersburg - Connections to Western Europe were recently suspended, Sochi - Services to Turkey and Georgia, Vladivostok - The Far Eastern Shipping Company (www.fesco.ru) has services to Japan and Korea,

Passports and visas:
All foreigners (except citizens of some former Soviet republics) visiting Russia need a visa. Visitors need an invitation from a Russian citizen or a company, travel organisation, hotel, etc. in order to obtain a visa.

Customs regulations:
The following goods may be imported into the Russian Federation by persons of 16 years of age or older without incurring customs duty: 1000 cigarettes or 1kg of tobacco products; 1.5 litres of spirits and 2 litres of wine; a reasonable quantity of perfume for personal use; gifts up to the value of US$10,000.

Note: On entering the country, tourists must complete a customs declaration form which must be retained until departure. This allows the import of articles intended for personal use, including currency and valuables which must be registered on the declaration form. Cameras, jewellery, computers and musical instruments should all be declared. Customs inspection can be long and detailed. It is advisable when shopping to ask for a certificate from the shop which states that goods have been paid for in hard currency. Presentation of such certificates should speed up customs formalities.

Other than those offered for sale in souvenir shops may not be taken out of CIS without export licence. 30% duty required to export any personal item(s) worth over $10,000. Moreover, export duties may be imposed on any items determined by customs officials at point of departure to be of commercial use. All items appearing to have historical or cultural value - icons, art, rugs, antiques, etc. - may be taken out of Russia only with prior written approval of Ministry of Culture & payment of 100% duty. Certain items, such as caviar, medications, jewelry, precious or semi- precious stones or metals & fuel may be exported duty-free in limited amounts only.

Visitors are strongly advised to contact a Russian embassy or consulate for up-to-date information

Health and safety:
Russia has no vaccination requirements, but it's a good idea to be up-to-date with your shots. For more advice on which shots to get and which diseases to worry about, check out World Health Organization

The Russian health service provides free medical treatment for all citizens. If a traveller becomes ill during a booked tour, emergency treatment is free, with small sums to be paid for medicines and hospital treatment. If a longer treatement becomes necessary visitors have to pay for it.

Time:
Kaliningrad: GMT + 2
Moscow, St Petersburg, Astrakhan: GMT + 3
Izhevsk and Samara: GMT + 4
Perm - Nizhnevartovsk: GMT + 5
Omsk and Novosibirsk: GMT + 6
Norilsk, Kyzyl: GMT + 7
Bratsk - Ulan Ude: GMT + 8
Chita, Yakutsk: GMT + 9
Khabarovsk, Vladivostok:
Magadan, Yuzhno Sakhalinsk:
Petropavlosk: GMT + 12

For all cities: Please adjust GMT + 1 from last Sunday in March to Saturday before last Sunday in October.

Currency:
Rouble (Rbl) = 100 kopeks. Notes are in denominations of Rbl500, 100, 50 and 10. Coins are in denominations of Rbl5, 2 and 1.

Banks:
Banks are open from 9.30 a.m. to 5.30 p.m. Monday to Friday.

Working hours:
Shops are open from 10 a.m. to 7 p.m.

Museums:
There is usually a museum in every town. Moscow and St Petersburg are packed with sites of historical and cultural interest.

In Moscow the Kremlin should not be missed (closed on Thursdays). Red Square, St Basil's Cathedral and the Bolshoi Theatre are also worth seeing.

In St Petersburg the Hermitage holds great collections of art work and was the scene of the 1917 Socialist revolution. The battleship Aurora from where the first shot of the revolution was fired, St Isaac's Cathedral and Nevsky Prospect should also be visited!

Telephones:
Most public phones are operated with phonecards available from metro stations. The phones have clear diagrams on how to use them and you can select in which language you wish the phone to issue instructions. Be sure to press the button with a receiver on it when the person answers or they will not be able to hear you.

Local emergency services can be contacted on: Fire Service - 01, Police - 02, Ambulance - 03

Food and Restaurants :
Food in Russia is an important part of life. Russians have many national dishes from all over the country and also from the former republics.

Eating out in Moscow and St Petersburg can cost a lot of money if you choose to eat in the centre in Western style restaurants. Check out the prices first. There are however many other places to eat although these are best found with someone who knows their way around and the language. Eating out in the provinces is likely to be much cheaper.

Electricity:
220 volts AC, 50Hz.

Public holidays:1, 2 and 7 January New Year and Orthodox Christmas, 8 March Womens' Day, 1, 2 May May Day celebrations, 9 May Victory Day, 12 June Independence Day, 7 November Peace and Harmony Day, (former October Revolution Day), 12 December Constitution Day

Transportation in the country:
All large towns have trolleybuses, trams and buses. Tickets can be bought at metro stations, kiosks or on board from the driver through the little window. In some towns tickets are sold on board by conductors. There are frequent ticket inspections on trolleybuses etc. and your ticket is not valid until you have stamped it with one of the hole-punches on the walls.

Taxis are yellow cabs, but many private car drivers operate as taxicabs. If you know your destination in Russian then you can hail a car.

Train journeys are often overnight in Russia due to the distances involved. You should buy tickets well in advance and you will need to present your passport or visa. You must pay for tickets in roubles, and you should decide in advance on which number train you wish to travel and in what class. There are three classes: SV - a two bedded compartment with a lockable door, Kupe - a four bedded compartment with a lockable door, Platzkart - a carriage with 56 beds, divided into four bedded compartments but with no doors

Aeroflot and Transaero are Russia's most respected carriers. Both fly Western planes on many routes. There is also a wealth of small airline companies that fly to almost all large Russian towns. Not all of them are very reliable or can be guaranteed from a safety point of view. Tickets are relatively cheap although there may be a difference in the price of a ticket for a Russian person and for a foreigner

European Russia has a network of interconnected rivers and canals that have been well traveled for centuries. Siberia's rivers travel thousands of kilometers through the wilderness on their way from the steppe to the Arctic Circle. In the summer it's not hard to find cruises along Russian rivers. Passenger boats run up and down the Volga, between St. Petersburg and Moscow, and along many of the Siberian rivers.

Motoring and car hire:
It's possible to rent a car in Moscow and St. Petersburg, but driving is often difficult.

Many firms offer cars rented with a driver, sometimes even at reasonable prices. In provincial areas drivers can be hired at bus stations and train stations for a pittance.

Holidays & Events
---
New Year's Day, January 1
The last week in December is quite festive, culminating with New Year's Eve. Presents are given on New Year's Day.
---
Russian Orthodox Christmas, January 7
A new official holiday celebrates Russian Orthodox Christmas. (The Orthodox Church still follows the old calendar, which differs from the Gregorian by 13 days.) Churches throughout the country hold services.
---
Women's Day, March 8
Established after the Second International Conference of Socialist Women in Copenhagen in 1910, women receive gills and usually do not have to work'. Even though socialism is out, celebrating women is still in!
---
Easter or Pashka, March/April
Traditional Russian Orthodox holiday
---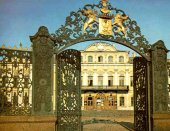 ---
May Day, May 1
Even though no longer celebrated as International Workers' Solidarity Day, this event, now known as Labor and Spring Holiday, retains the festive nature, with colorful parades through Moscow's Red Square and St Petersburg's Palace Square.
---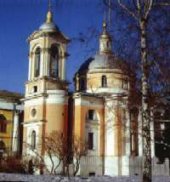 ---
Victory Day, May 9
Parades are held at war memorials such as the Piskaryovskoye Cemetery in St Petersburg to celebrate V-E Day at the end of World War II in Europe.
---
Maslenitsa, or Blini Day, 1st week in March
This day stems from the Pagan tradition of making blini pancakes to honor the coming of spring; blini represent the sun. Each spring, there are festivals in the major cities and towns to celebrate the end of winter.
---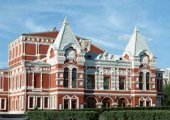 ---
Navy Day, July
In St Petersburg, the fleet, including ships, submarines and sailors, is displayed about the city.
---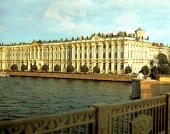 ---
White Nights Festival, June 21 to July 11
While the sun hardly sets, many musical concerts, theatrical performances, street events, fireworks and other celebrations take place throughout Moscow, St Petersburg and the Golden Ring area.
---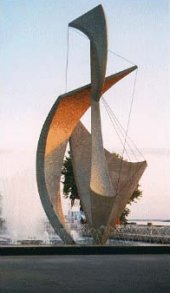 ---
Siege of Leningrad Day, September 8
This day marks the end of the 900-day seige of former Leningrad and includes special ceremonies at the Piskarovskoye Cemetery.
---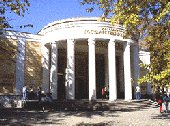 ---
Moscow Day, Sept 19
A day for merry-making in the city.
---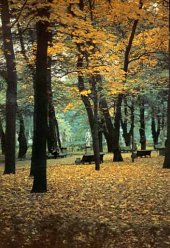 ---
Anniversary of the October Revolution, November 7
A traditional holiday for nearly 75 years to commemorate the Anniversary of the October Revolution (on the old calendar, the revolution took place on Oct 25). No longer a state holiday, many Russians continue to celebrate not having to celebrate the 1917 Revolution anymore!
---
---
Russian Winter Festival, December 25-January 5
Events are held to celebrate the coming new year, especially in Moscow, St Petersburg, Novgorod, Vladimir and Suzdal, where troika rides, along with other traditional Russian folk customs, take place. Because the Soviet Union ceased to exist on December 21, 1991, Christmas week now offers another reason to celebrate a new beginning.
---